ITFIRM.COM IS A NO BRAINER

Igor and his team have worked with us to upgrade our entire infrastructure. Our network is now secure and technical issues have been drastically reduced to minimal thanks to their expertise and efforts. Igor makes sure things are done the right way and works with you to make smart and cost-effective decisions about technology. Yan A. 
Pharmaceutical
ITFIRM.COM IS INVALUABLE

ITFIRM.COM provides honest, fast, and reliable expert I.T. Services that have simply eliminated our network and security issues we've had in the past. Their staff, tools, monitoring and expertise allows us to focus on our business. Since hiring ITFIRM.COM, we have found problems are recognized and resolved without any interference or disruption to our business. We highly recommend ITFIRM.COM for any HVAC, Plumbing, Electrical, or other mechanical or building contractor who needs and appreciates this level of service and security. Ruvin A.
Plumbing & HVAC
Take the plunge! This will become one of your best partnering relationships…

As a newer client, I appreciate working with a professional and knowledgeable team that explains things thoroughly and in terms a common layperson can understand.

They tell the truth with no overselling and complete transparency. The peace of mind in dealing with a company that treats you as more than an account is priceless! Lana D.
Medical
We Never Have To Think About Our IT

ITFIRM.COM is awesome. We knew when we opened our new office that we would require a strong network infrastructure to support our growth. With ITFIRM.COM, we received what we wanted and needed! They have worked with us through several business transitions and each time they provided priceless advice and planning that have helped us transition and migrate without any issues. They make our lives easier so we never have to think about our IT or Security. Just Like IT Should Be! Boris G.
Plumbing & HVAC
Constantly going the "extra mile"

Accessibility to my team has been key. Being able to reach someone if something unexpected arises or an issue comes up has been a true blessing. Igor and Alex spent a significant amount of time with me to understand my organization's IT needs as well as the budget being kept in mind. They walked me through several things that I did not understand or have knowledge about and reviewed until I was comfortable. Never once did I feel rushed or pushed into something. This process has been very easy.I appreciate the personal touch that Igor took with me, from beginning, throughout, and constantly going the "extra mile", even from the first time we spoke together on the phone. I highly recommend ITFIRM.COM to everyone I know.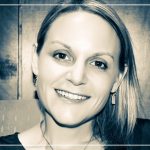 Lauren D.
Nonprofit
Thumbs up!!!

We can always rely on ITFIRM.COM to do the best possible job under the circumstances, financial and time constraints. In addition to the very high degree of professionalism, we do enjoy an enormous time savings advantage since we do not have to seek other advice and deal with new IT consultants.  Virtuality has brought a whole new dimension and competitive advantage in computing, something we now greatly cherish.  Thank you very much for that, too.

Thumbs up!!!  Vision without execution is pure hallucination, and businesses in search of a reliable IT firm should give ITFIRM.COM  a very, very strong consideration.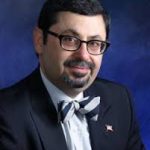 Ogden P.
Accounting & Financial
Always available and willing to jump in to rescue!

Igor and his team at ITFIRM.COM always comes through, all solutions provided are well thought out and cost effective. We have been a very very HAPPY client for over 15 years. Look no further if you need an IT company that will ensure your IT infrastructure is secured, backed up, and working at peak performance.
Dipesh K.
Medical
Make the call, feel the difference!

IT Company that gives a Sh#t !!! We have been with ITFIRM.COM for a few years now, and after working with a few other IT companies, I can easily tell you they are the best at what they do and I have complete peace of mind that my data & network are secured and protected from bad guys. Don't wait, make the call, feel the difference!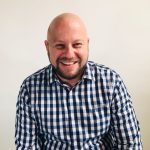 Israel G.
Medical
Amazing Support And Always Goes The Extra Mile

Igor and the staff at ITFIRM.COM are very friendly, professional and always go the extra mile to help us, they are literally a call away and are fast, efficient, and extremely knowledgeable! I highly recommend ITFIRM.COM! Don't think twice about hiring them, you won't be disappointed!!!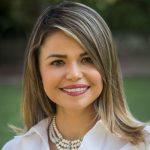 Laura A.
Commercial Realty
Availability & Responsiveness = Happiness

Availability, Igor and his team has been available anytime we have needed something and are always quick to work on our issues.  You have even responded to my emails very early in the morning. You are very responsive to our computer problems and that keeps things moving!

Make the switch, you won't be sorry! Nancy M.
Retail Home Services
Prompt, Quick, and Professional

I really enjoy the prompt response and quick resolution times.  Since IT problems can cause major slowdowns, it's nice to be able to resolve these bottlenecks quickly. Compared to the other IT firms we've used in the past, I much prefer ITFIRM.COM.  They are very knowledgeable and easy to work with.  Being able to walk me through things over the phone is a definite advantage. I would definitely suggest ITFIRM.COM to everyone.  The professionalism, speed of response, and overall knowledge you possess set you ahead of the competition.  Additionally, the ease of working with a combination of what we have and what you suggest to find a good middle ground is a great way to solve our networking issues. Alan T. 
Manufacturing
Everybody needs an IGOR!!!

As our firm was growing and internet and security issues were increasing, I was spending too much of my time and energy on IT crisis management and less on actually managing our

firm. ITFIRM.COM has saved my sanity and lessened the stress of dealing with an increasingly complicated IT environment. Igor took control and took the stress from my plate. He updated our IT environment, and it is running like a clock. Every manager needs an IGOR!! ITFIRM.COM takes an overall (not piecemeal) approach to updating our  IT. Prior companies we worked with dealt with the crisis and not the big picture. They took care of every detail, not just "OH you need a better xy or z " Other IT firms acted superior and charged crazy money to show their expertise. ITFIRM.COM will have your back. Igor has become like a member of our team. Understanding and knowing what we need. We have a unique environment of Independent Contractors with their own devices which adds to many challenges. Other IT firms tried to fit us into the standard employment business box. Igor got to know who we are and what we needed and never disappointed!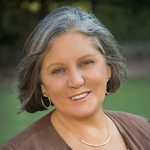 Pam B.
Commercial Realty
Why would I use anyone else?

In the last 6 years, we've experienced exceptional service from ITFIRM.COM because they take the time to understand our needs. The game-changer for us was when Igor and his team at ITFIRM.COM migrated our on-premises servers to the cloud. We don't have anymore issues with our servers and don't have to worry about whether they will work or not. Now we can access our information from anywhere at any time, this especially came in handy during the challenging COVID-19 times. Regina F.
Medical Equipment
Experienced, Quick, and Proactive…They Give Me Peace of Mind!

Their combined experience and expertise, ITFIRM.COM team is able to solve all IT problems we have, no matter how complex. In addition to focusing on current problems, they actively provide the best path forward to ensure that our business operates flawlessly. Our business needs are unique and ITFIRM.COM provides an invaluable service by protecting the systems we rely on. If you're looking for true peace of mind in your networking and IT infrastructure, ITFIRM.COM is your only choice!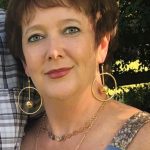 Wendy R.
Home Services